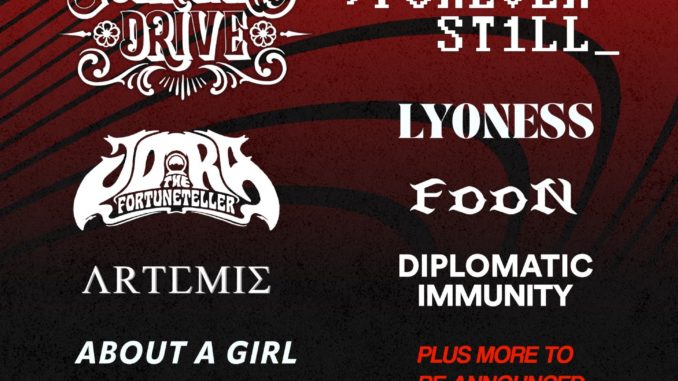 We are a Rock Festival on the rise!
Preview VESTERBRO ROCK FEST 2022
Vesterbro Rock Fest is back! After back-to-back sold out festivals in 2020 and 2021 it is time to once again present some of the most exciting and competent rock bands from Denmark and England. Over two days at Vesterbro, more exactly at VEGA House of Music, Denmark and England will showcase everything they have. The audience can experience their local heroes in action as well as discover their new favourite bands from home and abroad. All along, bridges will be built between the rock scenes of Denmark and England and create new opportunities and collaborations.
The lineup is presented in collaboration with Vesterbro Rock Radio and End Time Pr, who promise exactly what the name indicates: The spirit of VESTERBRO, loads of ROCK and a huge PARTY [Danish: Fest]
Tickets: https://www.tikko.dk/event/vesterbro-rock-fest-2022-6125/

Up so far featuring an incredible mix of the best up and coming Rock bands Denmark and the UK has to offer! Join us this August 25th & 26th at VEGA, Copenhagen, Denmark!

25 August THURSDAY
Junkyard Drive
Artemis Band UK
Jøra The Førtuneteller
About A Girl
26 August FRIDAY:
Forever Still
FooN
Lyoness
Diplomatic Immunity
For more Info tickets join the event page Vesterbro Rock Fest 2022
The Final two acts will be announced soon!
See you! there
Facebook: https://www.facebook.com/vesterbrorockfest
Instagram: https://www.instagram.com/vesterbrorockfest